Early drop offs and late pickups

Awesome location at Harbourfront Centre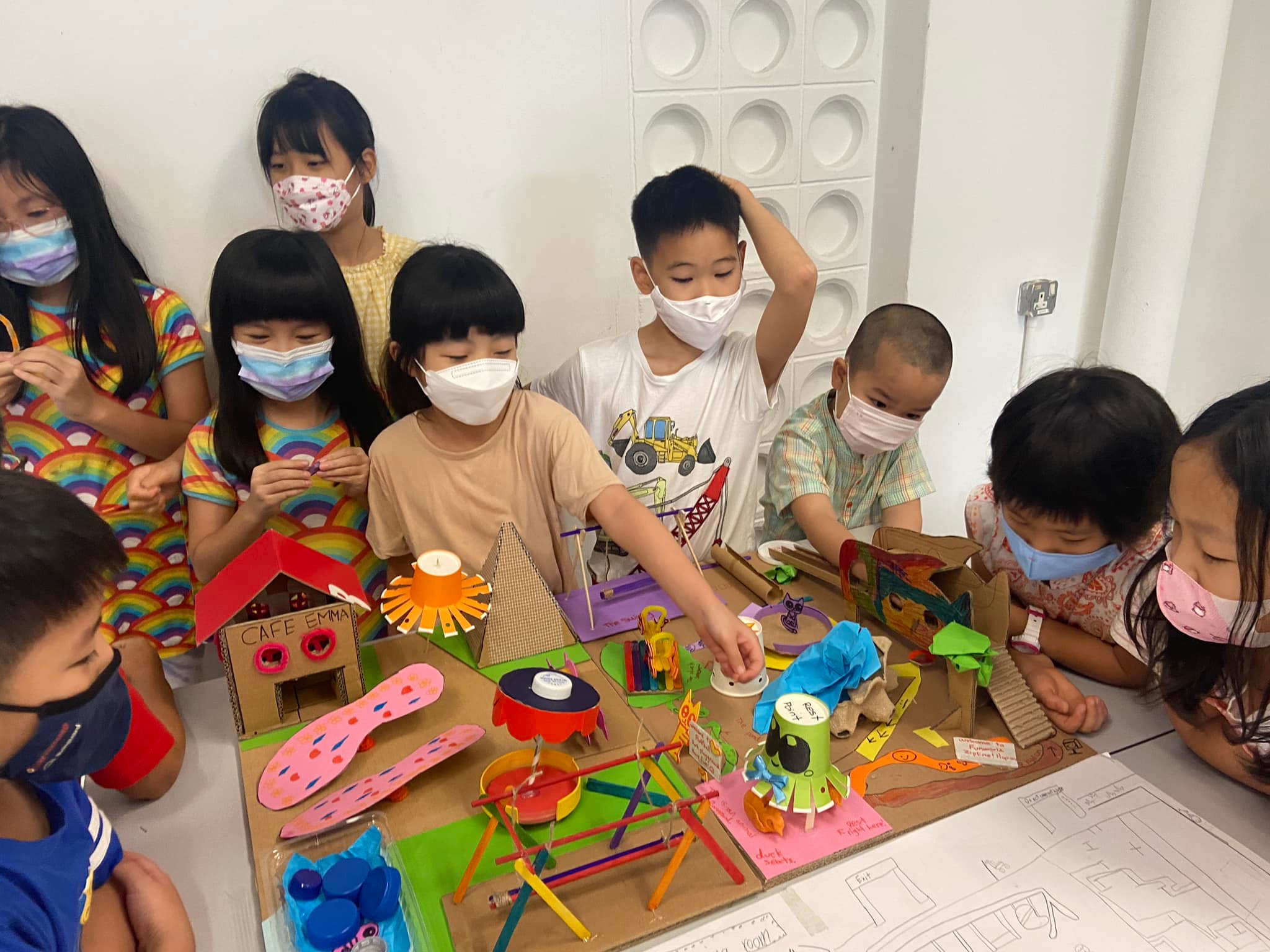 Re-imagining Communal Play + Space
Ages 7 to 12
A project-based workshop where children will be Re-imagining Communal Play + Space exploring what makes a playground space fun and memorable. Working in groups, children are encouraged to be creative in their findings as they apply Design Thinking principles...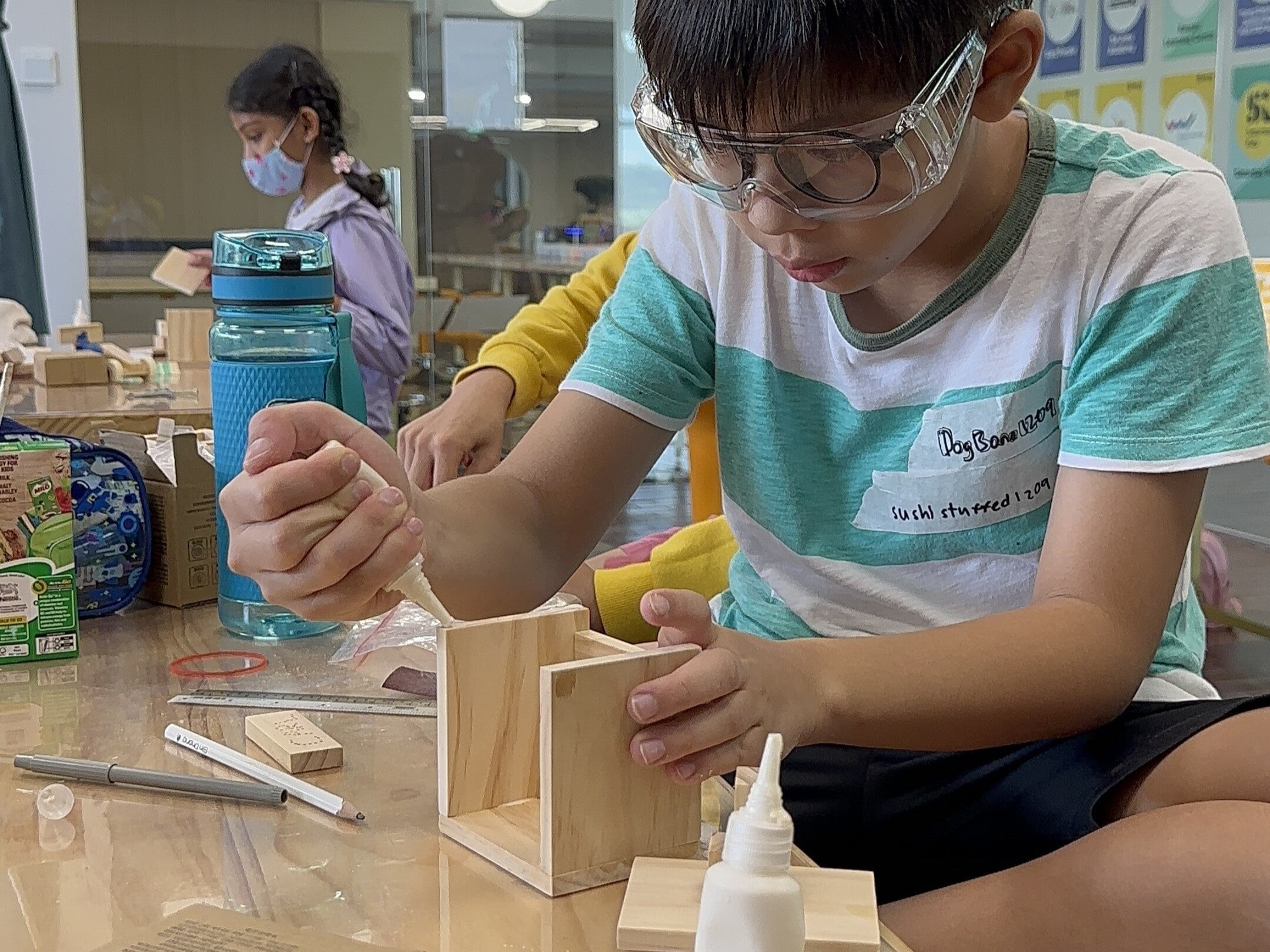 Into the Wood: Creative Woodworking Camp
Ages 7 to 12
A creative, hands-on, and fun woodworking holiday camp! Make something new each day and at the end of camp, you will have three wonderfully unique woodwork pieces that are designed and made by you...
Build an Eco-Home
Ages 7 to 12
A workshop that focuses on environmentally sustainable ideas and building features for a house.
The aim is to raise awareness on the need for buildings to be green and sustainable to reduce the negative impact on our environment...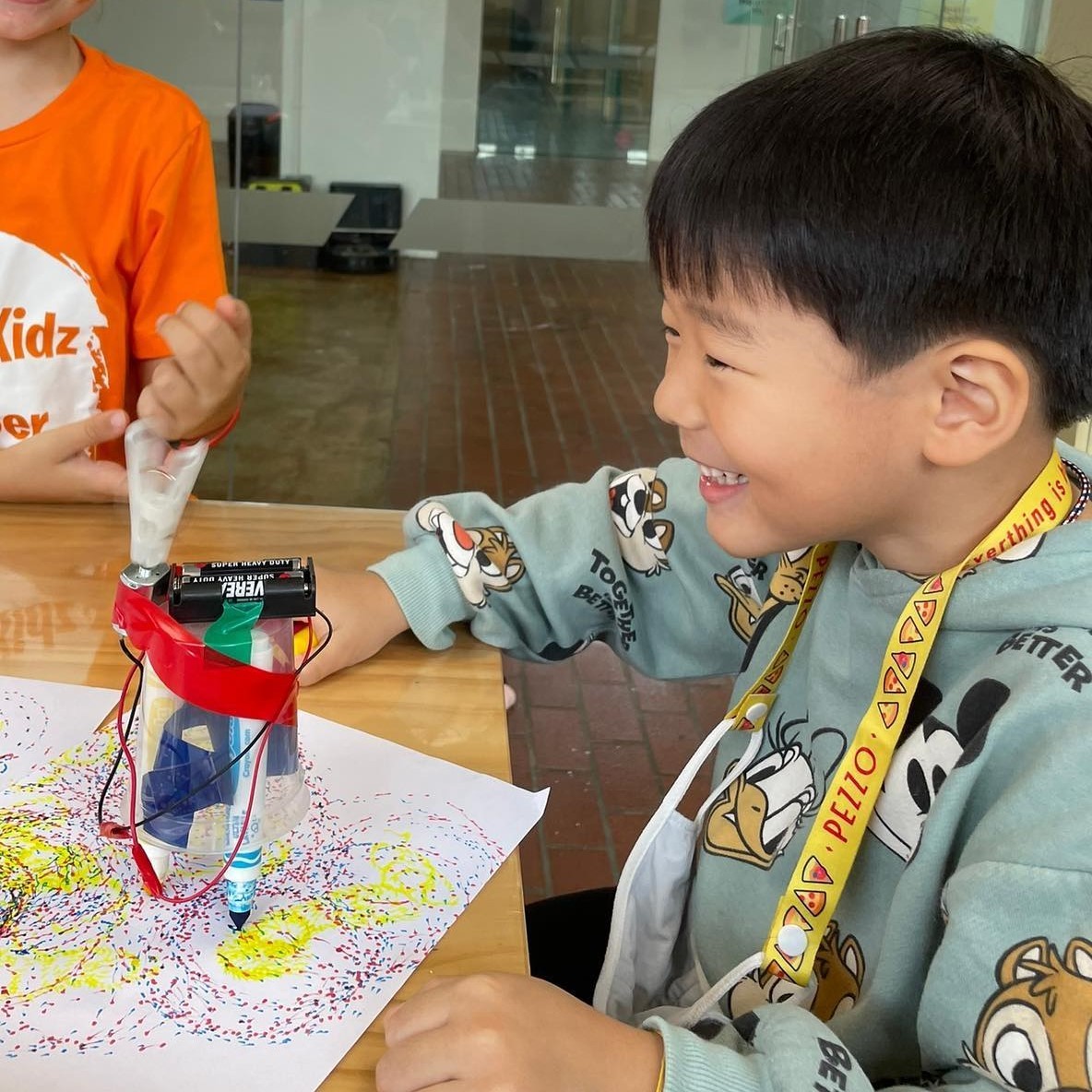 Tiny Scientists
Ages 7 to 12
A little bit of everything for the curious minds. This camp will cover a range of activities such as: Science, Coding, Sports, Cooking, Inventions, Arts and crafts and many more.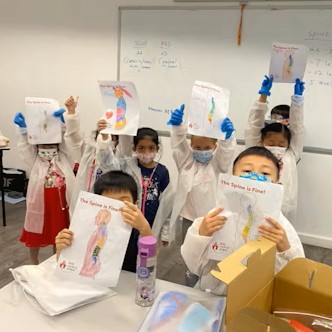 Doctor for a Week
Ages 5 to 11
Would you like to experience what it's like to be a doctor for a week? Come join Little Medical School Singapore for an inspiring medical holiday camp! Hands-on fun activities for your child to improve in fine and gross motor functions...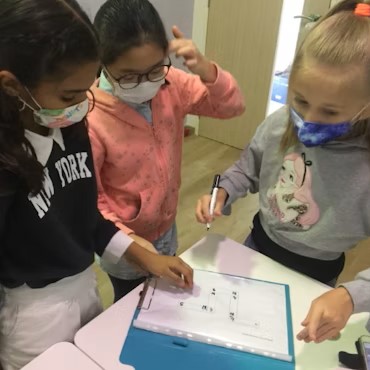 P3 Math & Science Exam-Prep Workshop
Ages 8 to 9 (Primary 3)
Our ONE-OF-A-KIND workshops are tailored to close gaps for the current year to ensure they have a strong start to the new academic year. We leverage our teachers' MOE experiences together with creative ideas to ensure the children learn...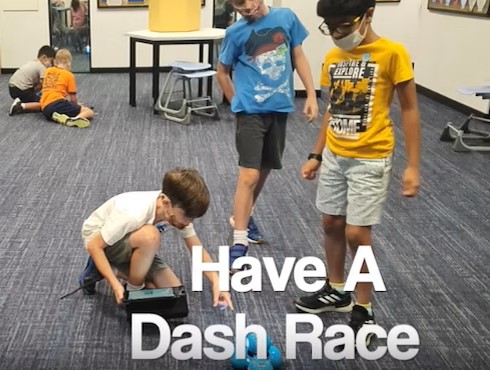 Robotics and Race Car Engineering
Ages 8 to 11
This interactive camp harnesses students' innate creativity, to introduce basic engineering concepts around how various things work - including cars, machines, gears, computers, etc. Students collaborate in a series of progressive hands-on activities...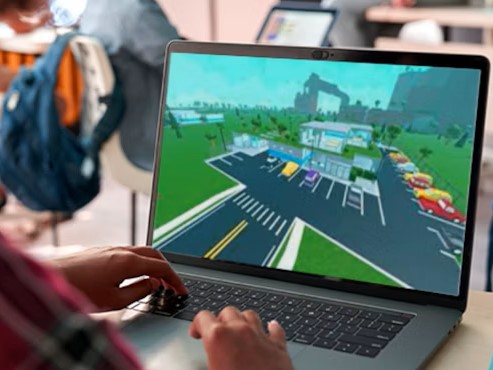 Roblox Coding
Ages 8 to 12
Roblox is all the rage among kids and this camp empowers them to create and publish their own Roblox games! It gets their creativity flowing with Roblox Studio, an immersive game engine, and the LUA programming language...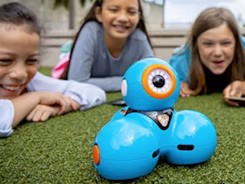 Young Explorers (Robotics)
Ages 5 to 7
Our young explorers get to understand, appreciate, and interact with computers around them. They program robots and understand how to talk to computers, in age-appropriate computer languages like Blockly or ScratchJr. ...
.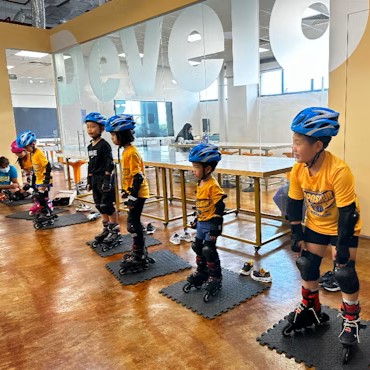 Vivo Kids Camposaur
Ages 4 to 10
Multi-activity holiday camp combining Sports, Arts and Craft, Robotics, Team Building Games and much more for a holistic and meaningful camp. Held over the local and international school holidays, with over 20 editions of sold out camps...
2-Day Japanese Cultural Camp
Ages 5 to 15
Our Japanese Cultural Camp is a fun, energetic and educational camp, unlike any other! Get your child immersed in Japanese Culture while training in the martial art of peace - Aikido. Your child will be kept active, occupied, and learning through our carefully curated programme...
Kids Warrior Camp
Ages 8 to 12
If you are looking for a fun and interesting camp for your kids, you may skip this camp. Kids Warrior Camp is a "High Energetic" camp that emphasises 5 values:
HEART
COURAGE
DISCIPLINE
RESPECT
GRATITUDE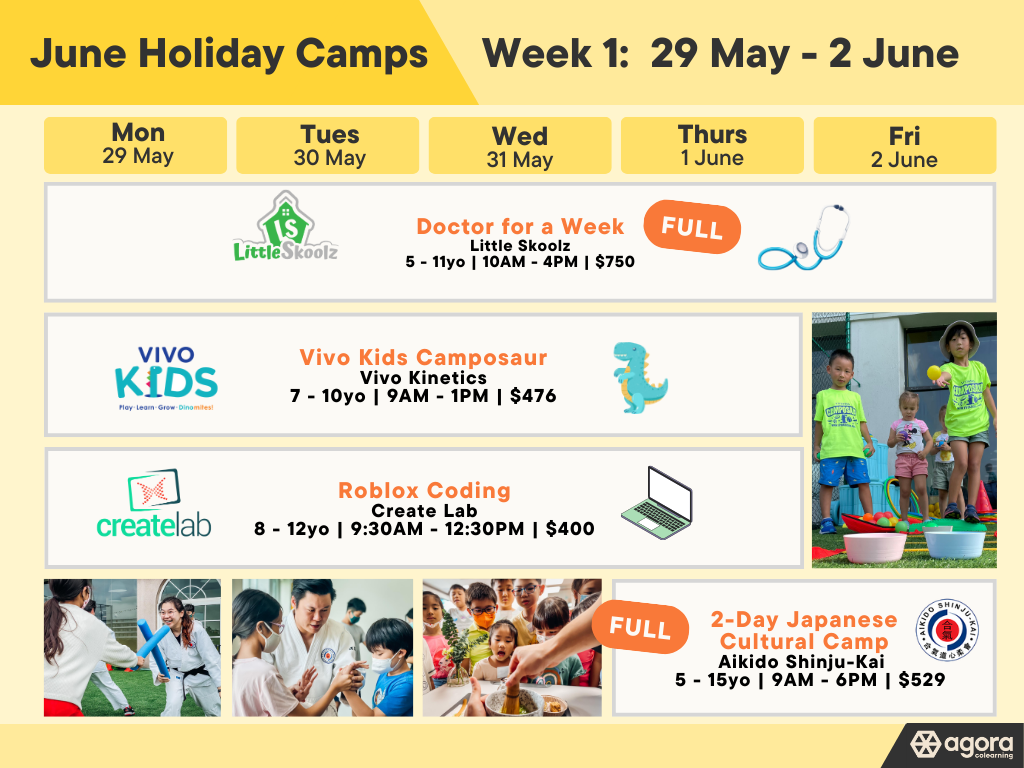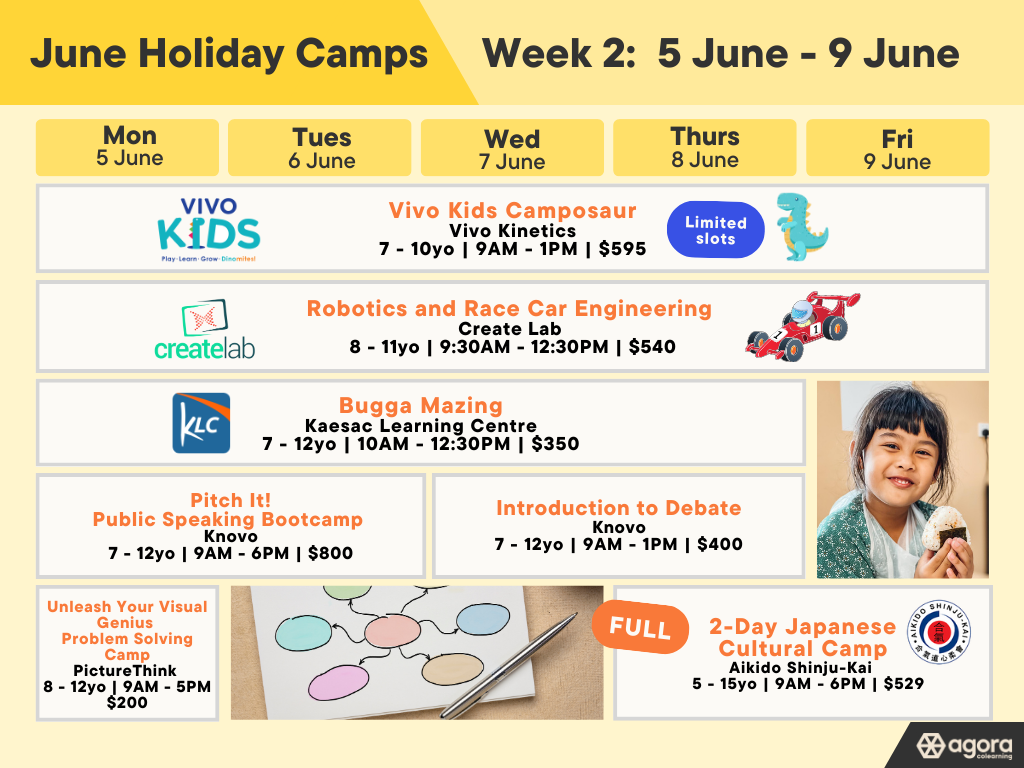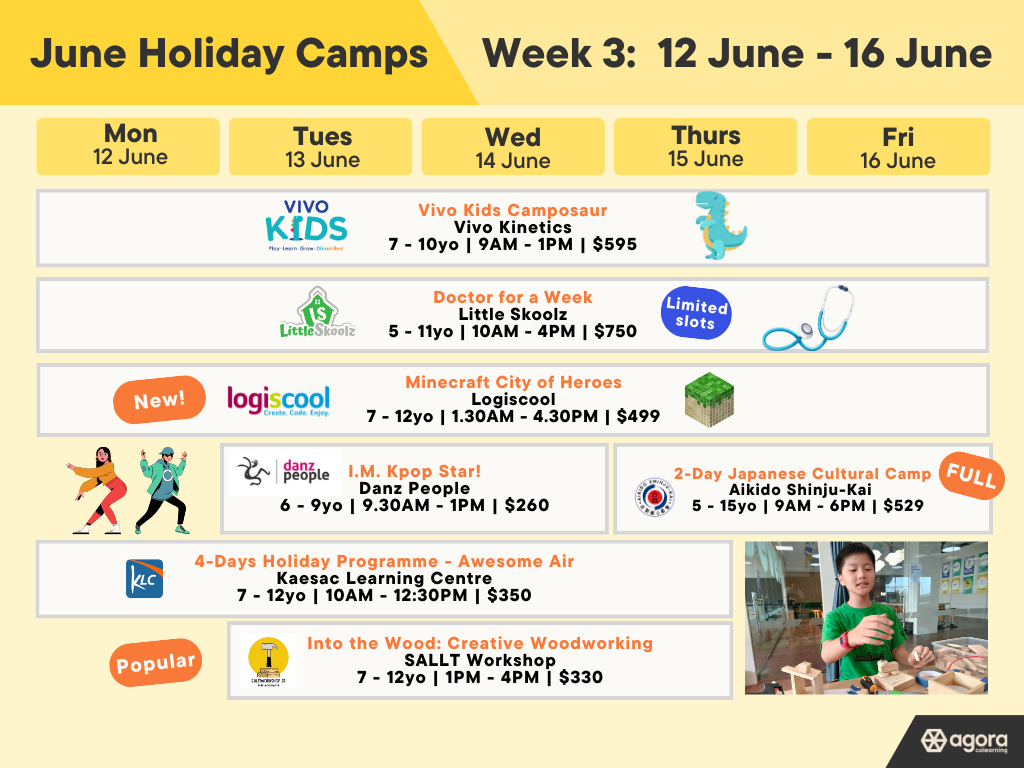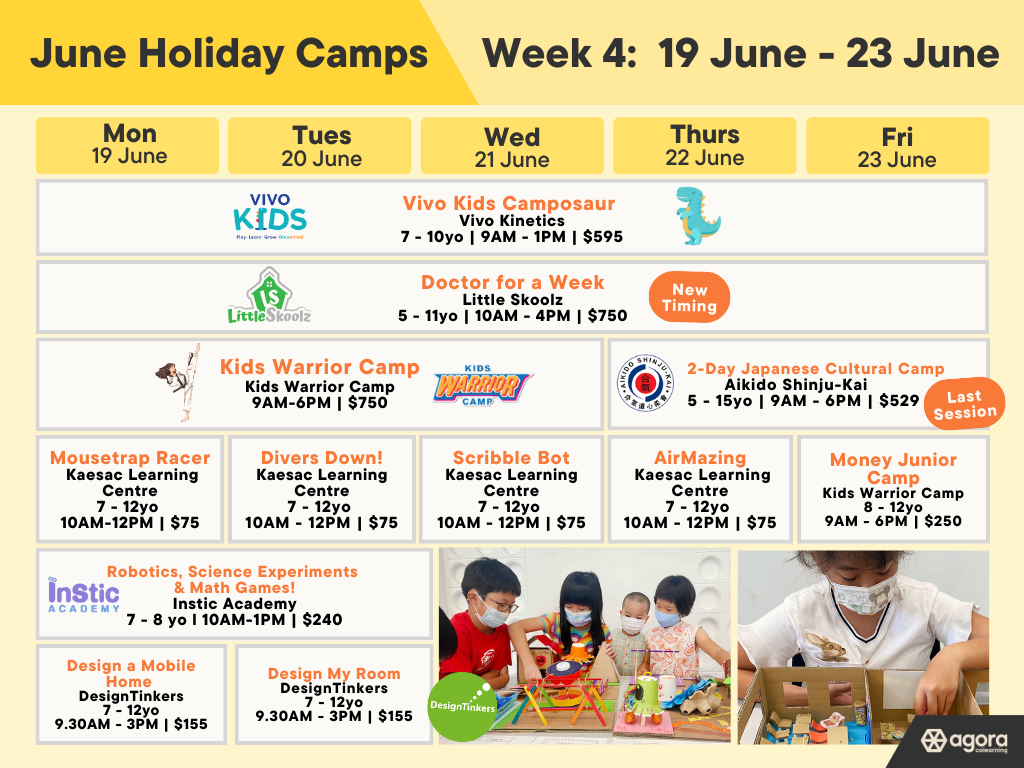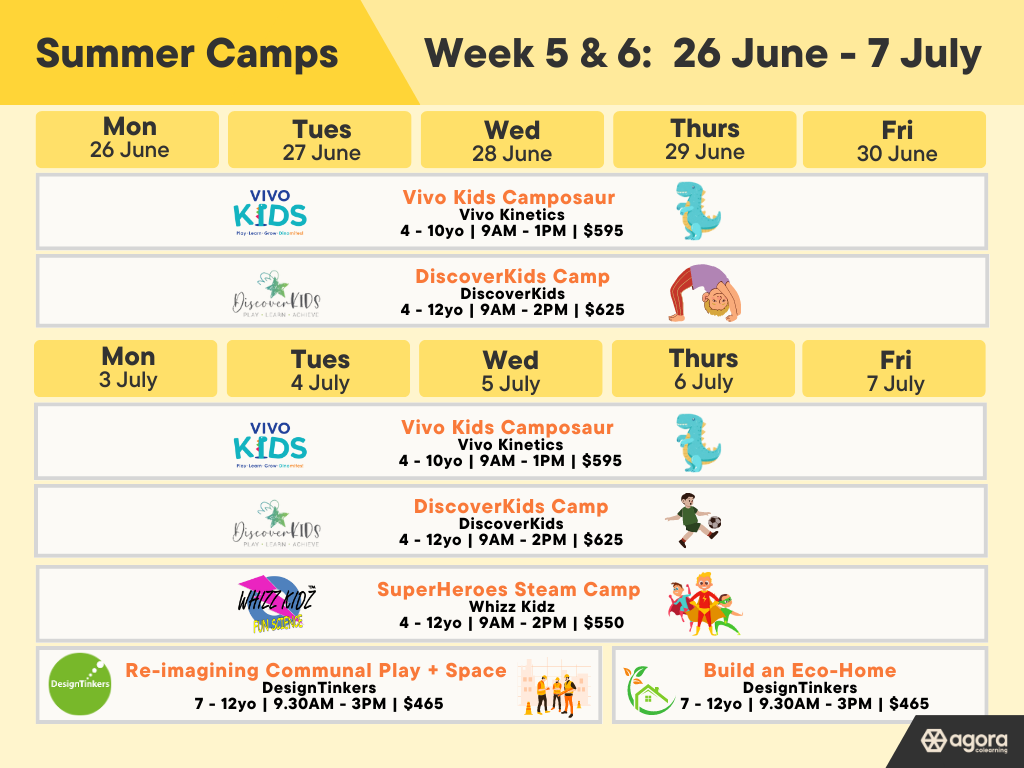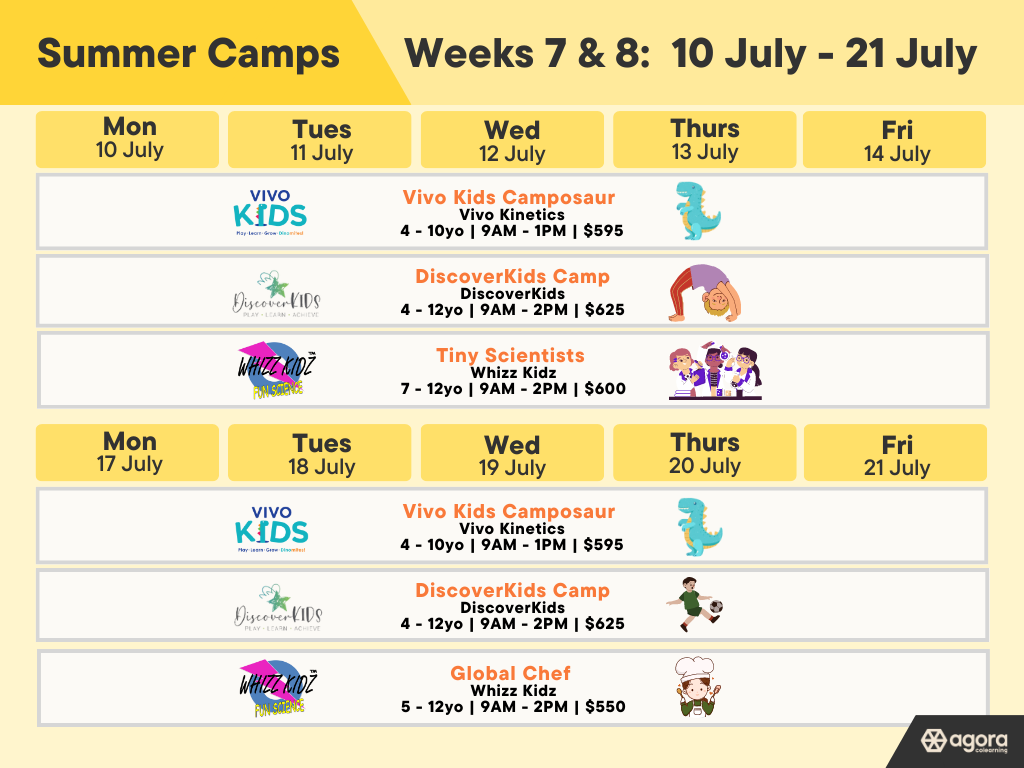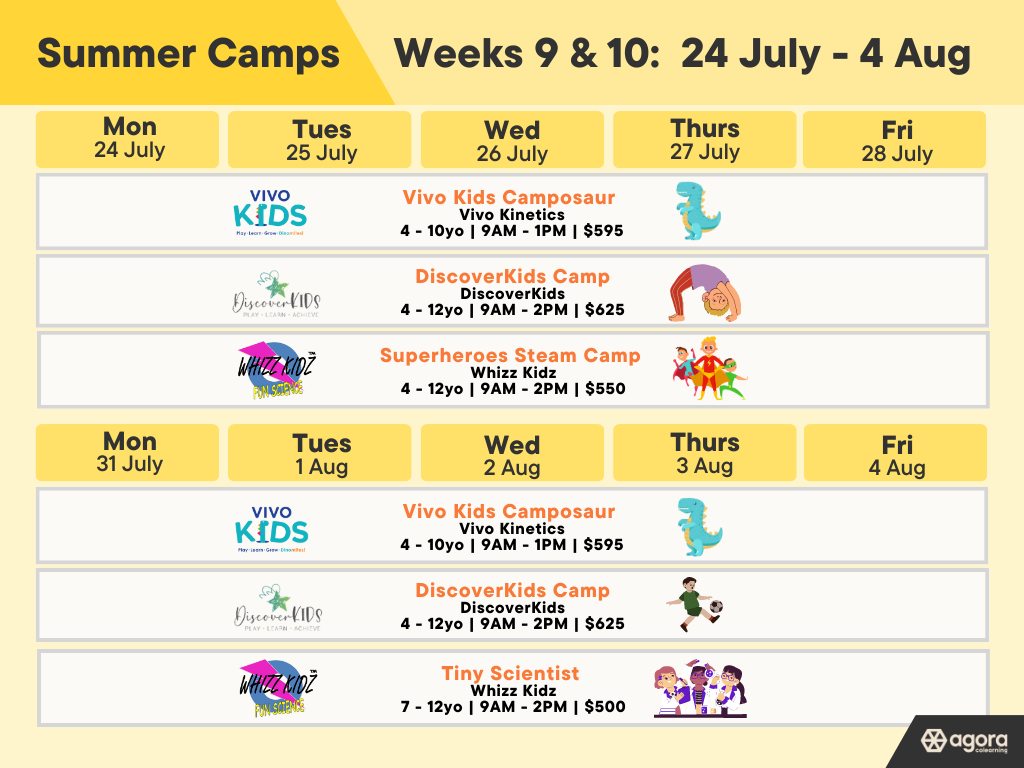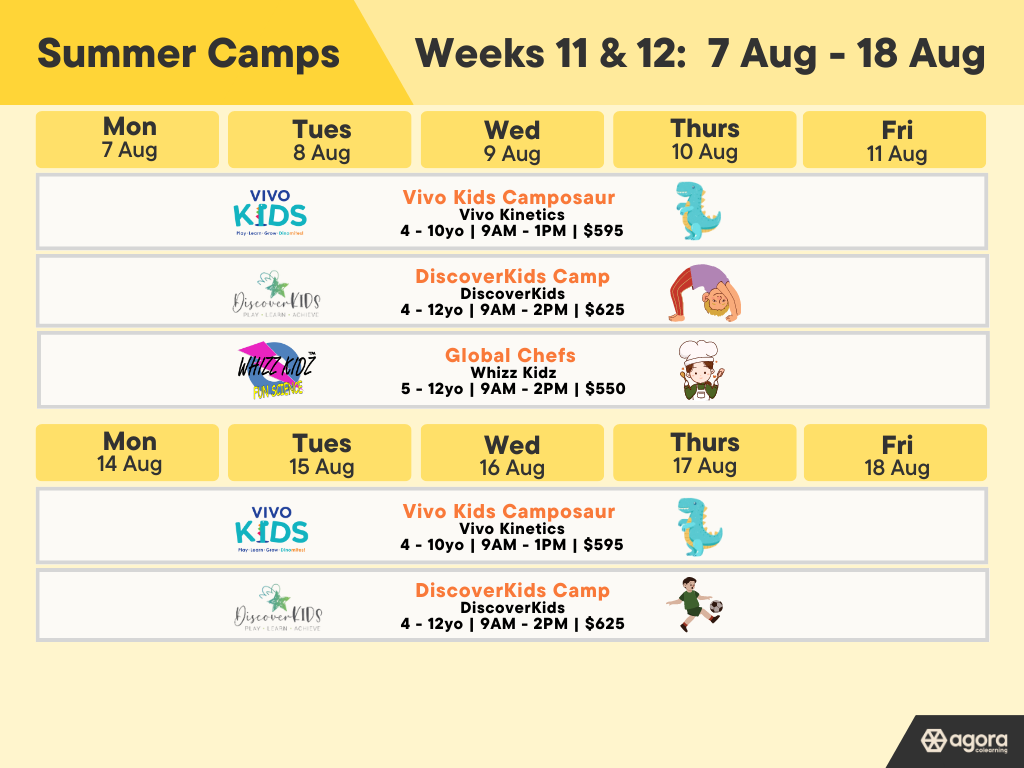 My kids loved it here and have been begging me to go back. They loved the outdoor terrace and the beautiful space to play. So many opportunities for play and learning here. The staff is so friendly. Highly recommend.
Attended 2 events at Agora and my girls really enjoyed their day activities. They always have activities on school closure days and easy for me/parents to just drop off...kids to enjoy at Agora and spend a great day of shopping or watch movie at vivo. Great location. Reasonable price

.